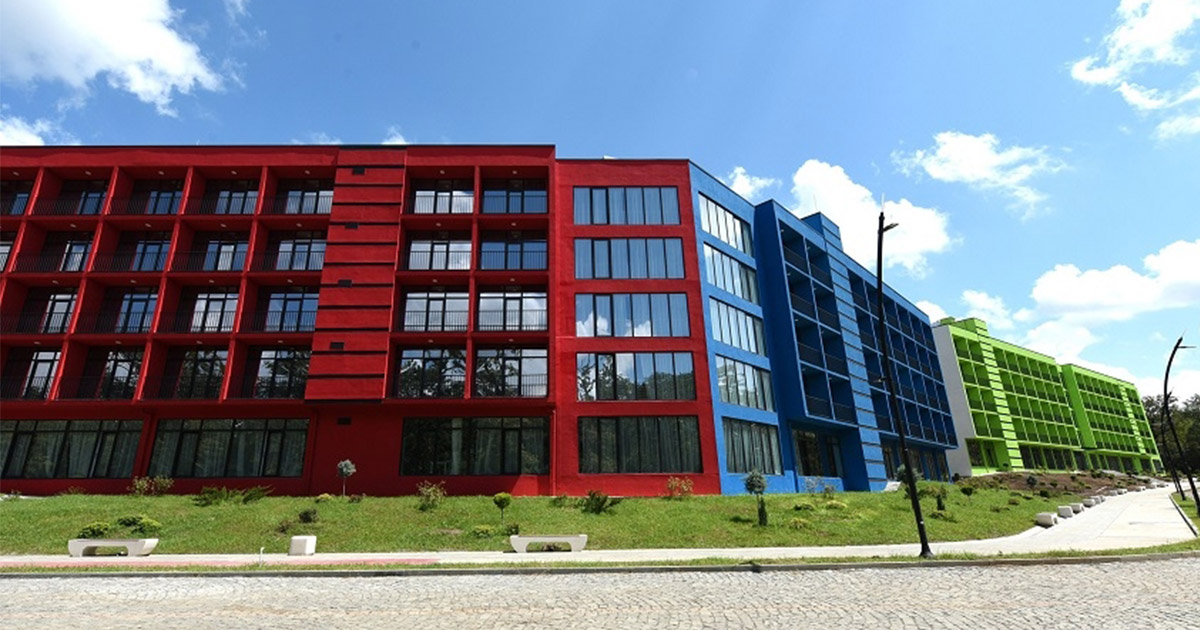 Client: Kutaisi International University
Need: Kutaisi International University is one of the most important education centers in Georgia that hosts students from Georgia and all over the world. Along with the high-level educational-scientific process and research laboratories, the university also includes Hadron Collidernthat functions as a medical and research center of cancer treatment. It's important these processes to be supported by the stable power supply system that must provision guaranteed uninterruptable power supply.
Solution: EnSol's professional team integrated the guaranteed power supply nodes with the university stand-by power system. Modern, high-quality diesel-generators attachment (with total power of 3 MW), including stand-by multiple-line power, became more reliable and fully autonomous.We are proud, that our project fully meets all project requirements and dispatches challenges.